What
W.E.

 offer …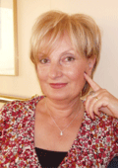 For those who like writing, love reading – and are interested in self-development.
We are brave, bold and fun. Our unique creative writing sessions are helping people to think imaginatively, gain confidence and live fuller, more positive lives.
Our Write Exposure writing group is a bunch of people with various interests and different personalities. We enjoy and promote writing in a sociable and interactive way.
We meet every Monday evening at 5.30 – 7 pm at the Hermitage FM Coffee Lounge in High Street, Coalville, LE67 3EP. If you fancy joining us for a session, which costs just £5, drop an e-mail to me, ches@writeexposure.co.uk
Everyone is friendly and none of us are boring or precious.
In fact, if you are interested in anything to do with writing, self-development, fun and creativity in Leicestershire and beyond, this is probably a good site for you. Interaction encouraged at all times, so don't be shy.
Hop on to our Write Exposure page on Facebook too, where we post anything that seems relevant to do with creative writing of any genre.
We want to respond to what YOU want – be it competitions, visits from authors or workshops. Let us know!